According to the National Association of Realtors, 51% of buyers located their homes through the internet. They then may do their own drive-byes before contacting an agent. Your house should make them smile as they slow down for a good look. If they like what they see, they will call the agent. Make sure your home exterior looks clean and presentable.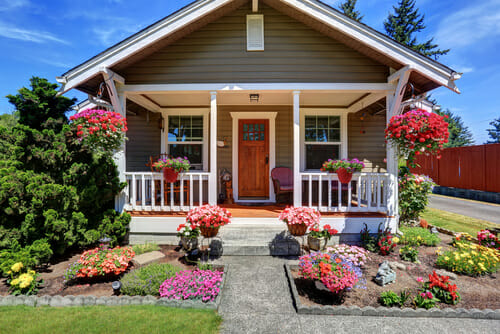 Exterior landscaping is crucial. Mowing, trimming, edging, leaf raking. A pristine and de-cluttered landscape is your goal. Front Entrance is the focal point. Make sure the walkway and steps have been power washed and cleaned. Could your front door use a fresh coat of paint? Hardware need replacing? Could you use a new and colorful welcome mat, fresh pot of flowers or new door wreathe? Could a new garage door make a difference? Could you justify the cost?
Mailbox old and worn looking? Could you replace it or repaint the street numbers? Windows to be cleaned inside and out can be expensive, yet something to be considered. Side note: Have you ever been in a model home and noticed there are no screens in the windows? Reason: it brings in more light and doesn't distract from the view.
De-Cluttering. You must purge!
Where and how to start has always been debated by Organizers of Senior Move Managers . Each book you read will have something different to say. However, they all agree on two things:
1 - Less is More, and
2 - Clutter Eats Equity
If you are selling your home and moving into a smaller home, then downsizing and de-cluttering must take place. You will need to decide where things are going ( auction, donations, children, friends, etc.). You will decide what furniture is going with you and what will go to auction, transfer to the family or be donated. Put your worries aside. Senior Move Managers are here to help you navigate through the process. And, if need be, their computer program duplicates the space you're moving into. This helps you determine what furniture you can take with you.
Less is More
De-cluttering includes disposing of items such as:
Personal pictures and photo albums.
CD, DVD, etc.
Books. Most books can be found/read via internet or Kindle
Nick Knacks and Collectibles
China, Glassware
Kitchen items
Magnets on refrigerator door
Clothing
Once you've decided what to auction off, donate, or give away, then pack it up and get rid of it. Store items you presently don't need but plan to take with you. Senior Move Managers will work with you two to four weeks prior to your move and prior to realtor pictures to make this happen.
Clutter Eats Equity
Focus on several areas that need to be de-cluttered: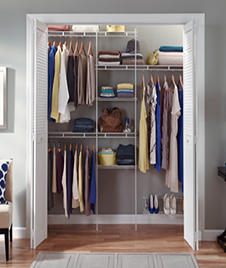 Closets
Closets should have plenty of room between items with a few extra hangers. No wire hangers. Keep floor area under clothes clutter free.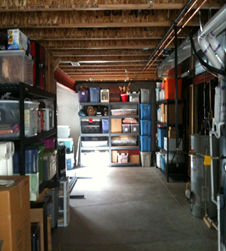 Storage Areas
Storage areas (including basements) should be neat and organized.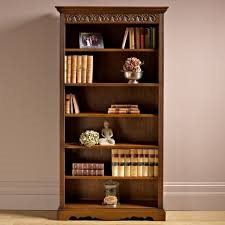 Book Cases
Book cases: Remove all paperback books, de-clutter and organize.
Linen Closets
Sheets and towels should be folded alike and placed alike.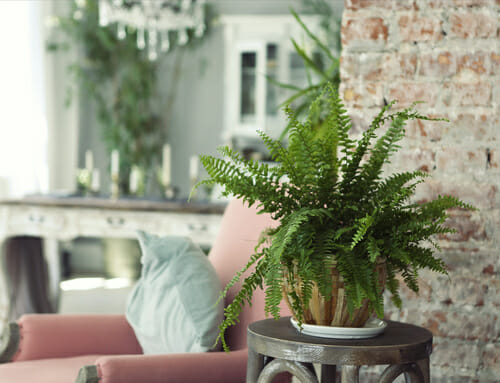 House Plants
House plants should be kept to a minimum or grouped together and placed in the east or southeast end of your home, where there will be enough sun.
Interior Staging
There are professional stagers or realtors who will bring in or rent home furnishings, including accessorizies, in order to update and maximize the "WOW" factor for potential buyers. Your Senior Move Manager, realtor and/or professional stager might also:
Request interior to be painted a light neutral color. You may not like or agree on the color choice; however, you want to pick a color that statistically appeals to the masses. Let the professionals help you understand what is trending now.
Replace or shampoo rugs or refinish hardwood floors. Remove rugs covering hardwoods.
An easy update is to replace hardware in the kitchen and bathrooms, including the ceiling fixture in the dining room.
Have a cleaning crew come in and clean all surfaces: bathrooms, floors, wall and door smudges,chandelier, light fixtures, refrigerator,oven, microwave, wall trim, etc. If you presently have a cleaning crew come in from time to time, consider hiring someone different.
Wood burning fireplaces: Remove ashes and clean. Place new logs neatly in the fireplace for the visual appeal. White Birch is preferable.
Remove curtains from windows to let light in. Sunshine is the world's best decorator.
Replace old, outdated lamp shades, and replace bulbs with a higher wattage. Add more lighting. Use daylight light bulbs to bring out the colors in your home.
Change out throw pillows, bedspreads, shower curtains and bath towels. You can't go wrong displaying white towels and bedspreads with accent colors.
Remove some of the furniture and/or re-arrange for a cleaner look with more space.
Remove or replace wall pictures/art.
Fix all the little things: nail pops, wall cracks, base board dents, leaking faucets and other interior repairs.
In addition, your realtor may ask you to remove most things from your kitchen countertops and other countertops when taking pictures for the brochure, internet listing and showings.
Some Refreshing "Welcome" Ideas
This is one of the most important of all preparations. Ask yourself,"What should I smell when entering a house?" To name a few favorites, how about freshly baked cookies, subtle (not strong) potpourri in the bathrooms, and cedar chips in the closets?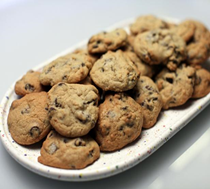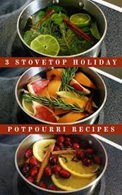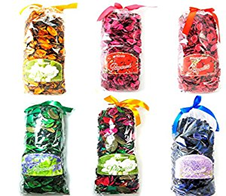 What you shouldn't smell are animals odors, smoke, or other nasty smells.
Remember
Your goal is to get the house sold! You've moved beyond this house. Someone else is going to buy it and make it their own.