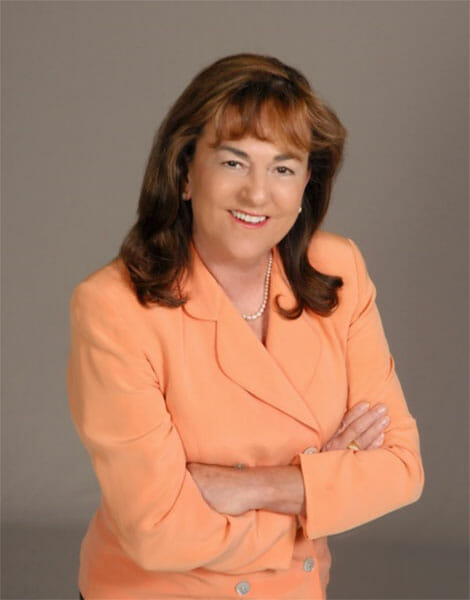 Meet the Owner
Barbara Lynn Stohlman, Founder
Like most people I know, when I go home I want to feel like I've helped someone. I am fortunate that in my line of work, I get that feeling of satisfaction every day. I'm Barbara Stohlman, the founder of Overwhelmed How Can I Help? We assist people who are transitioning to downsize, organize, de-clutter, liquidate estates and more. As a Certified Senior Move Manager and Home Specialist, I work primarily with the aging population who are moving or have decided to "aging in place". They are looking for home improvements or they are in dire need of finding good homes for decades of belongings they've accumulated. Many of these belongings have great meaning to our clients, so when my team and I help, we do so with the utmost compassion and empathy.
I also know how difficult it is for loved ones who cannot handle the job on their own. In 2011, after years of living with Alzheimer's, my mother passed away. My father passed away 4 months later. The responsibility of liquidating the parents' estate was left to my brother and me. I found myself in a long and overwhelming process of sorting through items and determining what had value and what would be donated or recycled. Knowing this is a common experience, and seeing the increasing need lead me to launch Overwhelmed How Can I Help, LLC.
In 2020 I entered into my seventh year of operation and have never regretted it. Sure the Coronavirus has put a different spin on things, but with determination and by adding a few new concierge services we have become a stronger company.
With a B.S. in psychology from Arizona State University, as well as years of experience working in human resources and design, build and sales positions, I've discovered a way to use my background, passion, and talents to make a difference.
God Bless America!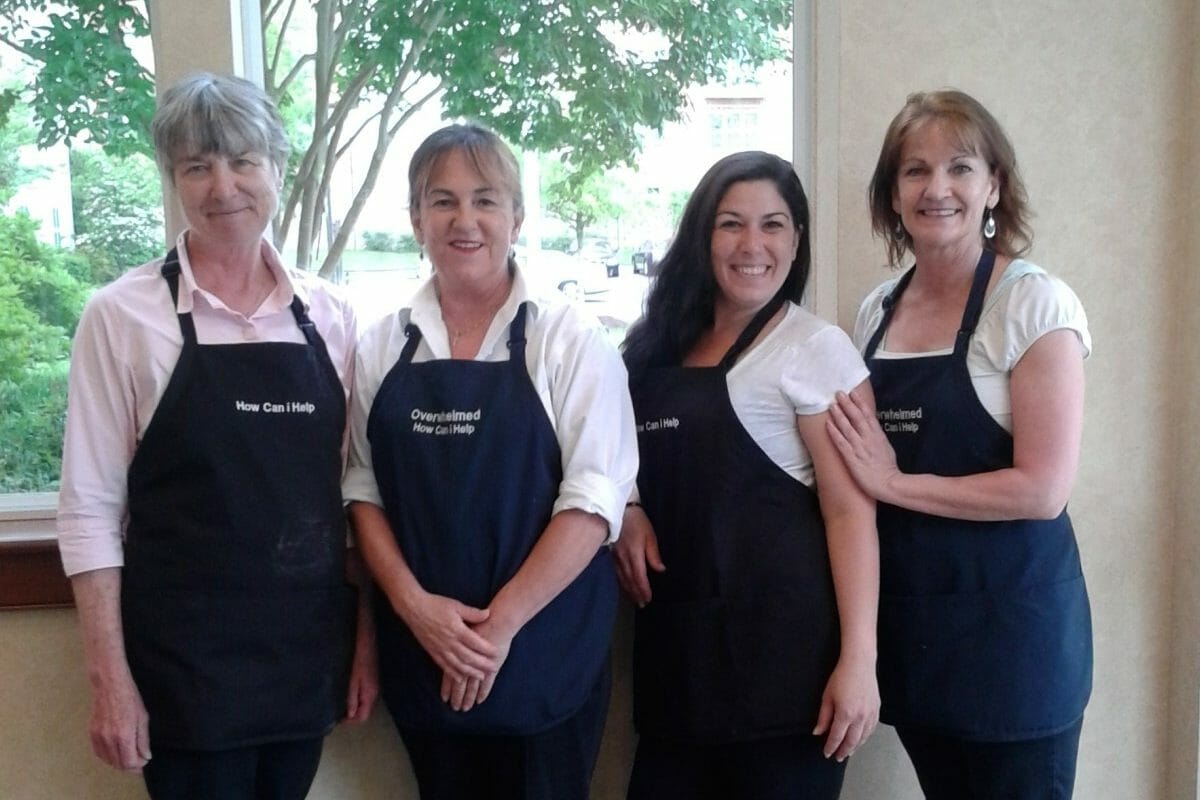 Joanne
Joanne was raised in Massachusetts and moved with family to the West Coast. She attended college in Arizona and California. She was a manager in the high-tech semiconductor industry, a manager at an environmental consulting firm, independent contractor, and a caregiver. After many years in Arizona and California, Joanne relocated to Virginia to be closer to family. She enjoys outdoor adventures of all kinds, yoga, volunteering, and spending time with family and friends.
Sue
Sue's past work experience includes nursing in public health, schools, and infection control. Prior to nursing, Sue held jobs in agriculture and has experience with horses and other farm animals. As a member of a military family, she has moved multiple times and knows the process well. She has worked with Barbara from the company's beginning. In her spare time she enjoys antiquing and just about any outside activity.
Priscilla
Priscilla is always there to serve others who need help. Her family is native to Virginia. She and her sister are best friends and she enjoys spending time with her and her family.
Sara
Sara moved to Virginia from Upstate New York with her husband. Sara is a Registered Nurse. While working with Barbara, she has acquired a greater understanding for American Pressed Glass. Recently she welcomed her new baby into the family.
Sheila
Sheila has worked in the private aviation industry for 22 years. She earned her dispatcher and scheduling certificate and became flight manager of an executive private charter company. She is very involved in her church and is active in all areas of ministry. She enjoys travel, all outdoor activities, and spending time with family and friends.
Affiliations
Overwhelmed How Can I Help, LLC is building a vast network of professionals and resources. Below you will see some of our affiliations and memberships.